We decided to walk down the road for breakfast one morning and landed at Bar Biscotti. It was one of those rare relatively sunny weekends and quite a lot of others had the same mindset as us.
I ordered a mocha frappe and hubby got a long black. My mocha frappe was quite delicious tasting and was also cool and refreshing after our brisk walk.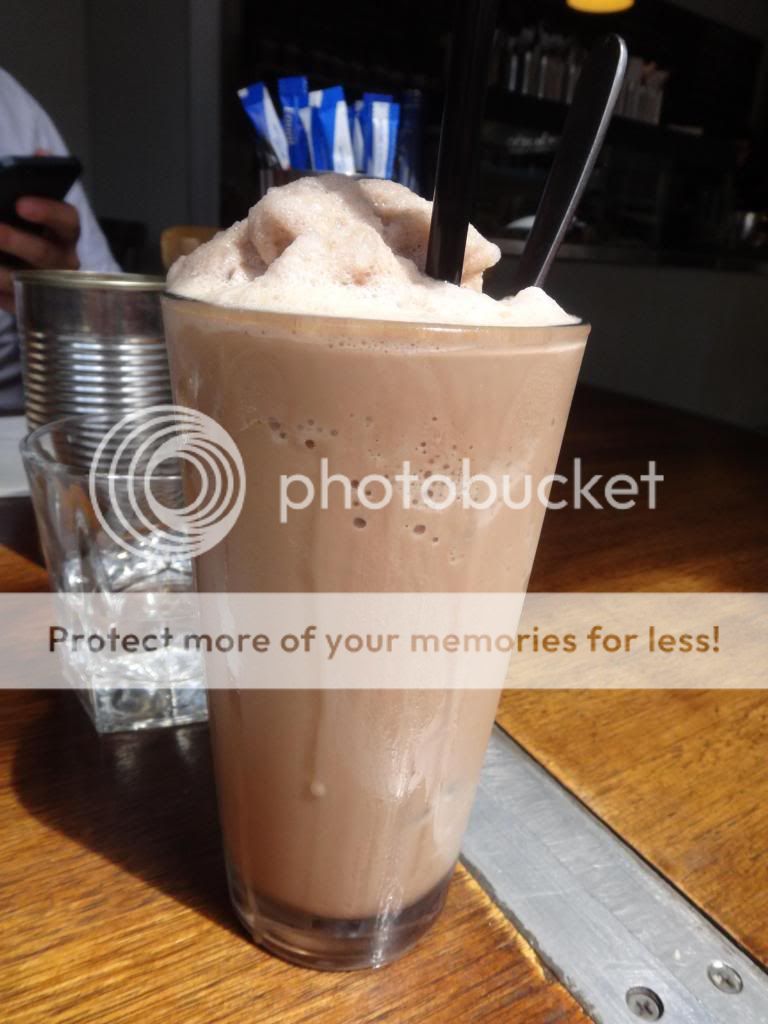 mocha frappe
In terms of food, hubby ordered their big breakfast which had 2 eggs (which he opted for fried), pile of bacon, sausages, hash brown, rocket, tomato and toast. Everything tasted pretty good and it was definitely big enough to leave hubby feeling super super full.
big breakfast
I hadn't had eggs benedict for AGES so I just had a huge craving for it. The poached eggs were perfectly runny and awesome. There was a good amount of smoked salmon and baby spinach. The hollandaise sauce was smooth and creamy but tasted less strong than other hollandaise sauces. Not bad though :)
eggs benedict
It was a pretty decent breakfast. The service was friendly enough. Just don't come here with a full bladder though - coz the bathrooms are all the way across the road in the carpark.
Ratings:
Food - 7.5/10
Service - 7/10
Ambiance - 7/10
Value for money - 6.5/10
Overall - 28/40
Bar Biscotti
24 George Street
North Strathfield
NSW 2137
Tel: (02) 9746 6451