Ever expected a dinner to be sub-par then get something a bit more spectacular? Doesn't happen too often but Love it when it does :) And, it happened at Spago at Beverly Hills.
We booked at the last minute and ashamedly, were also late for our booking. The restaurant was rather accommodating though, despite their surprisingly pretty full restaurant. You see someone making fresh pasta at the front all night long, as though to emphasise the fact that you are eating freshly made pasta.
For starters, we had some garlic bread. This smelt amazing. The bread has a crispy crust and a soft center. Butterly but not dripping in it, and garlicy but not overly so. Not bad.
garlic bread
Hubby ordered the Pappardelle Cheek's Ragu ($24).This was al dente handcut thick ish pasta served with a 16 hours cooked ox cheek ragu with porcini and truffle oil. The pasta was tomatoey and meaty. A reasonably tasty pasta.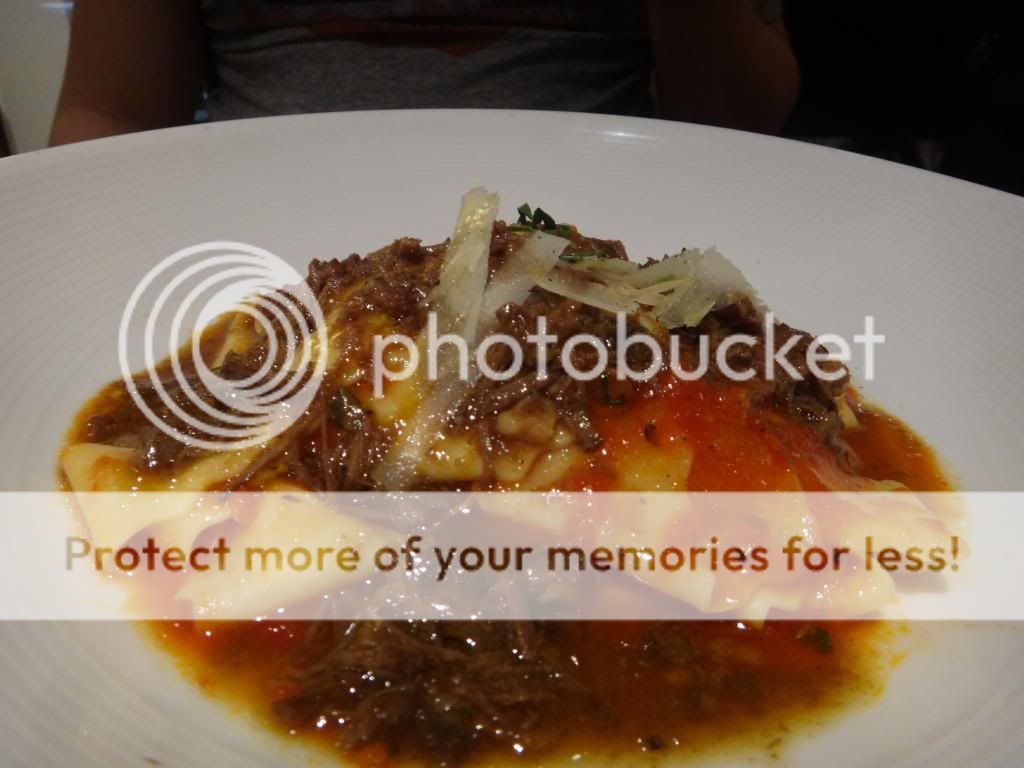 beef cheek ragu papadelle - $24
I had the king prawns fettuccine ($24). There was a reasonably large amount of prawns with some mushrooms and capsicum. But the star of the dish was the creamy lobster bisque. ZOMG this lobster bisque was mindblowingly good - urges you to go back for more and more and more!
King prawn fettuccine - $24
So I have to say, I loved my pasta here. And I would come back for some more. The whole meal was made cheaper by our entertainment book, so if you have one, come check out this small ish yet busy Italian restaurant.
Ratings:
Food - 8.5/10
Service - 6.5/10
Ambiance - 6.5/10
Value for money - 7.5/10
Overall - 29/40
Spago
524B King Georges Road
Beverly Hills,
NSW 2209
Tel: (02) 9585 0282